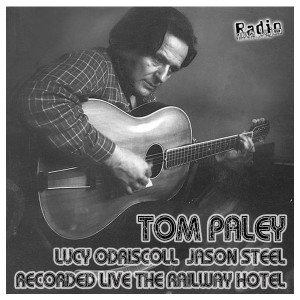 Way back on the 27th of September 2012 was this Shangri-La Special evening with Tom Paley's Old Time Moonshine Revue, Lucy O'Driscoll & Jason Steel warming things up and Tom Burgess compering… Never broadcast live on the night now hear this great session in its full glory. Sound by James Michael Clarke of Straight Razor Studio.
"Tom Paley is one of the great legendary survivors of the American folk and country scene. He played and sang with America's greatest folk hero Woody Guthrie, he was a founding member of that massively influential trio The New Lost City Ramblers in which he worked alongside Mike Seeger and John Cohen to revive 'old time' styles from before the Second World War, and he has recorded as a soloist, with Peggy Seeger, and with the New Deal String Band. Now in his mid-Eighties, he's a fine singer with a no-nonsense, easy-going style, and a multi-instrumentalist who can switch from guitar to banjo, autoharp and fiddle. He's also an entertainer who can sometimes startle a folk club or recording session with his outrageous sense of humour.
Playing in Tom's band there will be Dave Morgan (The Weather Prophets/The Rockingbirds/The Loft), Jason Steel (The Owl Service), Jonny Bridgewood (Morrissey, Kathryn Williams), Robin Gillan & Ben Paley.
Support comes from the equally brilliant Jason Steel & Lucy O'Driscoll."

From 28.09.12 Tom Paley. Posted by David Jazzy Dawson on 9/28/2012 (28 items)
Generated by Facebook Photo Fetcher 2