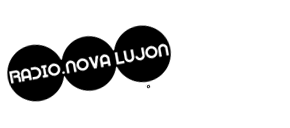 Radio Nova Lujon / Music is Love x
Radio [ radio.novalujon.com ]
Radio Nova Lujon is all about the Music, with regular weekly, monthly and one-off special shows… the music policy is open and the Quality of the Selectors always guarantees good quality Music with adventures into the wastelands of hidden gems, rare grooves and obscure delights. Every session is a soundscape of tangents leading to the funkiest of places.
Credit goes to ALL the deejays, producers and musicians who make this possible! x
|||||||||||||||||||||||||||||||||||||||||||||||||||
Club Night (Defunkt)
the Nova Lujon club night ran for a successful year and even saw Snowboy grace the decks before stopping suddenly at the-then venue the Sunrooms (Southend on Sea)… there are no plans to resurrect this night.
this eclectic night crossed all genres of funky and soulful sounds from 50's 60's & 70's vinyl to bang-up-to-date NuJazz and DirtyAssBeatz with the emphasis on dance and a funky good time, it was hosted by David Jazzy Dawson and guest djs with visuals supplied by the blonde VJs.