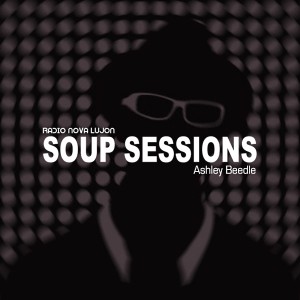 2100HRS (BST)! Welcome back to the Soup Sessions with Ashley Beedle x
DJ, Producer, Musician, Gentleman Rudeboy!
Ashley Beedle has been involved in more projects than a US building marshal. His style is as diverse as his hometown's cultural crucible (London) and his productions have been championed by artists ranging from Danny Tenaglia to Fabio and Grooverider as well as Gilles Peterson to John Digweed. Where do we start in doing this man's career justice in so few words?
He brought house music to Notting Hill Carnival (with Shock Soundsystem), he produced one of the first British garage tunes and his initial production as Black Science Orchestra on Junior Boys Own broke him internationally. X-Press 2's massive hit, "Lazy", an inspired collaboration with former Talking Head David Byrne, and other number one hits has meant X-Press 2's albums have traveled the globe and at the time of writing this they are currently number one on the US Billboard Club Breakouts chart, again.
Ashley's remixes have ranged from pop and rock bands, little house labels; hip hop mixes, house mixes; as a solo remixer, and as part of X-Press 2. There really are too many to mention, though Elton John's number one hit "Are You Ready for Love?" and Bob Marley's "Get Up Stand Up" spring to mind.
Read on at facebook.com/ashleybeedle/info
Gotta feeling this Soup Session is going to be special, hope you can join us x
follow us at facebook.com/radionovalujon or twitter.com/radionovalujon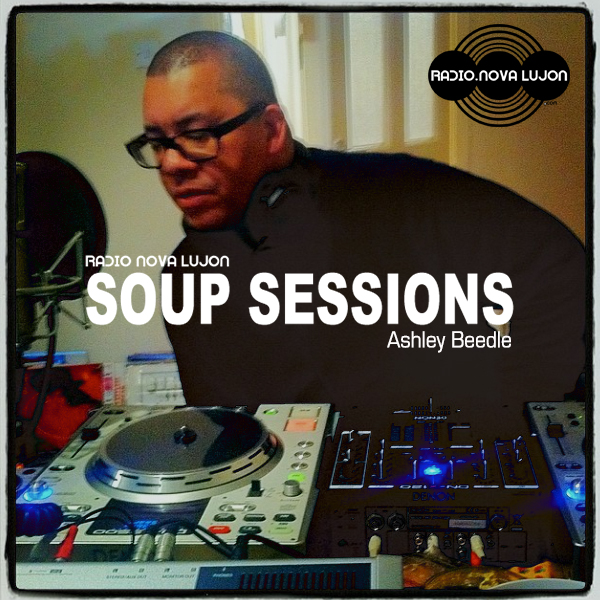 TRACKLIST:
Wayne Shorter – Footprints
Wayne Shorter – Speak No Evil
John Coltrane – Sonny's Club
Mark De Clive-Lowe & Rotterdam Jazz Orchestra – Filthy Fingers
Staple Singers – Got To Be Some Changes Made
Sons Of Truth – Son Of The Deacon
Sweet Inspiration – You Roam When You Don't Get It At Home
Doris Duke – Love Is Here And Now You're Gone
Gwen Mccrae – Let's Straighten It Out
Tavares – Bad Times (Ashley Beedle Edit)
Mandrill – Too Late
Maze – While I'm Alone
Gap Band – I'm In Love
Michael Jackson – Call On Me
Dells – Walk On By
Nancy Wilson – Sunshine
Willie Bobo – Palos
Rance Allen Group – Peace Of Mind
Eddie Russ – Zauis
Mystery Flavour – Windy C
Nas – Life's A Bitch
J.Dilla Ft Pharaoh Monch – Love
Pete Rock & Cl Smooth – T.R.O.Y
Phife Dog Ft Al Jarreau – It's My Music
Pharcyde & Rae + Christian – It Ain't Like Hip Hop Music
Gangstarr Ft Guru – Zonin'
Method Man – Say
Jill Scott – Family Reunion
Slave – Starting All Over
Smokey Robinson – Quiet Storm
David Ruffin – Walk Away From Love
Johnny Williams – Slow Motion
Debbie Blackwell – Once You Got Me Going
Rare Pleasure – Let Me Down Easy
Roy Ayers – Sweet Tears
Roy Ayers – The Memory
London Heavy Disco Revue – And Justice For All
Chicago – Happy Is Going Home
Antibalas – Go Jeje
Eternals – The Stars
Gregory Isaacs – Soon Forward
Dennis Brown – Wolves And Leopards
Jo White – I'm So Proud
Donovan Carless – Be Thankful
Slim Smith – Everybody Needs Love
Classics – Pack It Up
Dennis Brown – Love Has Found A Way
REWIND