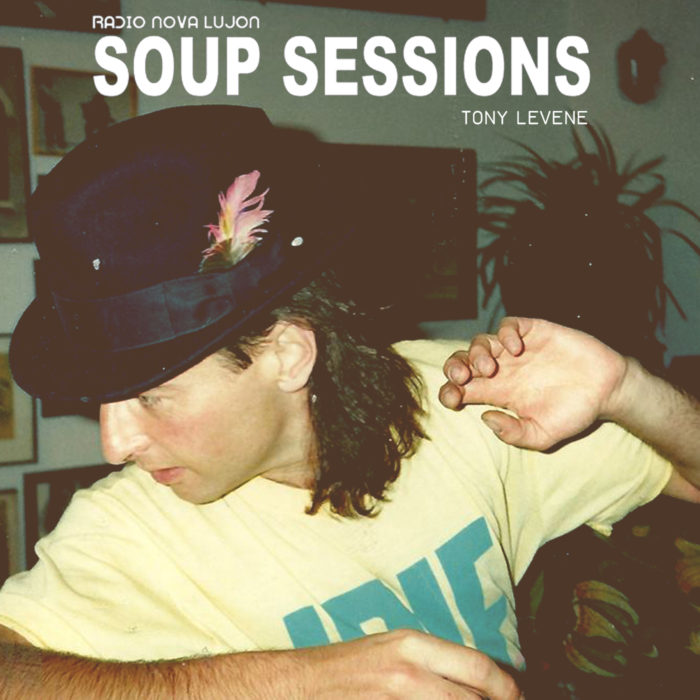 16.11.18 Soup Sessions with Tony Levene 2100HRS (UK) A Soup Sessions welcome return for Tony Levene in 2018, part two… "Greetings Earthlings I'm back once again for another Soup session on Radio Nova Lujon. For this one I've decided to follow on from the previous show in a similar vain, still with a funkier edge and dropping the BPM's. Also going to try and keep the duration to around 120 minutes to render the podcast more user friendly. As usual I will be assisted by David at the controls for this broadcast.!
The rather fetching photo of me playing somewhere (courtesy of my good friend Mark Hey) was taken about 1987! I know it's a bit funny looking at old photos!
I've always felt that when playing music out to people it should reflect positive attitudes and hopefully this will be evident in this selection. From day one of my Djing career I've always welcomed people from all walks of life and tried to let them see (through the music) how we can all have common ground and hopefully build on that and learn to live in unity. That may well sound a bit right-on but I make no apologies for that because Unity has always been my goal when playing music out to you the people.
Words of the Furry One!"
Live from 9pm (UK)!
CONTACT THE SHOW DIRECT (E-MAIL)