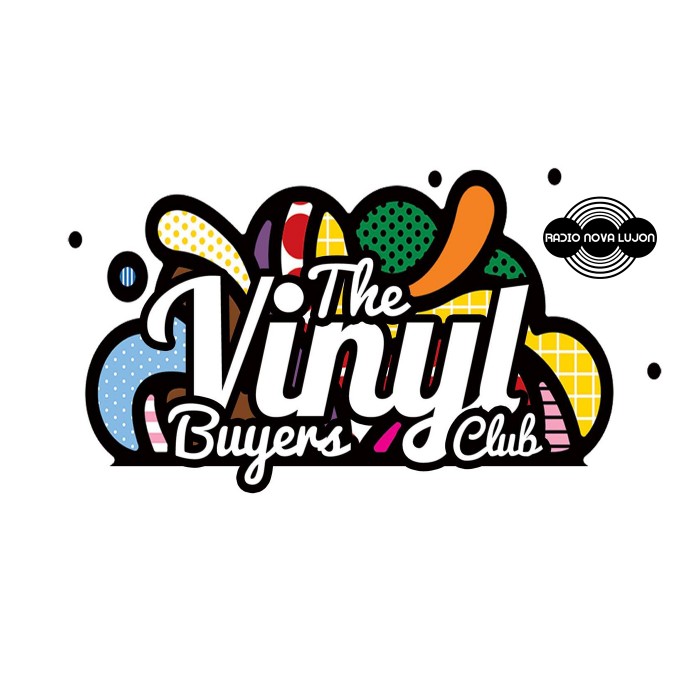 06.04.18 2130-0200HRS (LDN) the Vinyl Buyers Club are back with guest legend Nicky Holloway…
"Friday, 6th of April 2018 at the legendary venue The Macbeth of Hoxton! A strictly vinyl only night, with an open deck session from 8 to 9.30pm for anyone wishing to contribute to the nights proceedings.
This month for our first Macbeth instalment we welcome the legendary Nicky Holloway as our special guest DJ, in what will be his first all vinyl set for 10 years!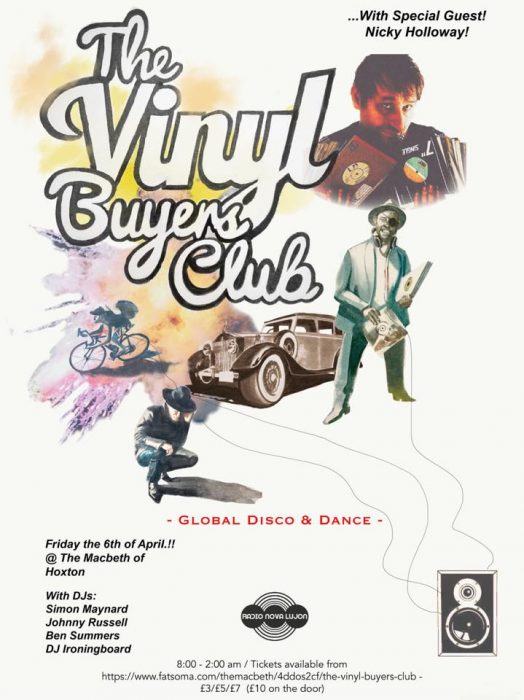 Nicky Holloway needs no introduction to the Acid House generation. He was there on the now mythical trip to Ibiza in '87 that sparked off London's clubbing revolution. Starting his own night 'The Trip' in '88 to sit alongside Shoom and Spectrum that would change the way everyone danced up to the present day… What is less talked about is the time before that when his 'Special Branch' parties grew out of the South London soul scene into monster bashes in Zoos and Museums hired on the pretence of bringing an exclusive upmarket crowd which couldn't be further from the truth (although some of the fashion worn far exceeded the price tag any fully paid up member of the upper classes would dare to shell out for). It's this period Nicky can't wait to dig in his dusty crates for as he switched to digital way before anyone else I knew in the 90's. So expect Soul, Boogie, Disco and Rare Groove from a very happy looking man who will be celebrating the end of his treatment for Prostate Cancer."
Hosted by resident VBC Dj's spinning a plethora of global disco and dance music, expertly curated for you.
The Vinyl Buyers Club Dj's:
Johnny Russell
Simon Maynard
Ben Summers
TICKETS
First release £3
Second release £5
Third release £7
OR £10 on the door.
See you on the dance floor from 2000HRS-0200HRS! Or tune in Live from 2130HRS (UK)!
THE VINYL BUYERS CLUB ON FACEBOOK
THE VINYL BUYERS CLUB ON NOVA LUJON
CONTACT THE SHOW DIRECT (E-MAIL)