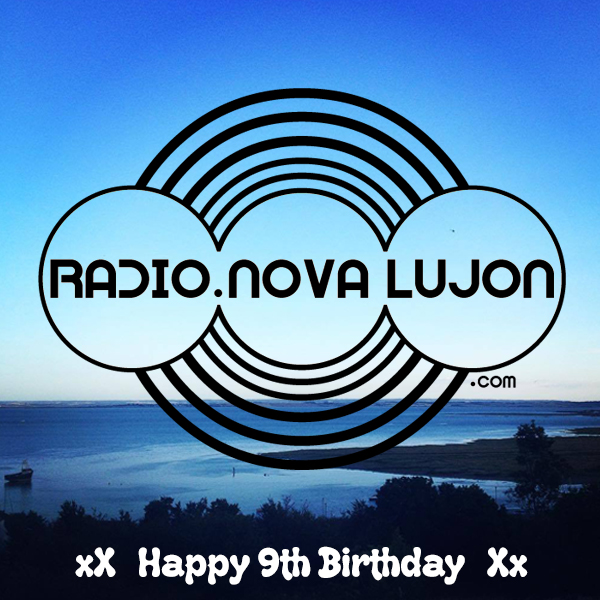 It is astonoshing the Love & Passion & Hunger for good Soul music in this world x
"I would like to thank EVERYONE who has contributed over the past nine years in helping make Radio Nova Lujon such an amazing experience and joy for all the deejays and listeners alike. Worldwide with circa 3,000 listeners a month and over 100,000 downloads to date, the appreciation of quality soul music in all its genres is certainly felt.
Starting this "radio" station on the 12th of July back in 2006 was out of a humble passion and Love for good quality music and sharing that passion. . . for a music that touches the soul and affects that groovy foot stepping dance! Do you dance? Like most of the best experiences in Life : – it is in the sharing of those experiences that makes them groovy & special! As it is with radio – each deejay & listener alike shares in that special personal moment of passion, if not Live on the night then certainly again in the Rewind; in your headphones travelling to wherever you need to get to, or grooving on the kitchen-floor on a Saturday night with a bottle of wine or three. . .
And this journey Radio Nova Lujon is on is just like every other journey in this Life, there are moments of joy & happiness, sadness & regret, death & rebirth, & ecstasy; but it is growing at every turn, hopefully becoming one of those rare diamonds in Life that shines bright sometimes when it gets it right. . .
Big Love specially to Mr Phipson (Berlin) for those very early Mashed Potato memories :) Big Love to Mark Smith for those early Red club nights & all the parties in between x ; Big Love to Mark Hey for the Sun Rooms & the constant inspiration x ; Big Love specially to Sally Zabell for the Soup Session concept and so much Love of friendship over the years (A Big Happy Birthday for you too Xx) x Big Love specially to Chris Powell for those first few Soup Session memories and constant support over the years! Big Love specially to Dean Chalkley, Simon Fane & Sonny Scully Evans (Black Cat Djs) for the adventures musically + otherwise & the connections x Big Love specially to Johnny Russell for being the most passionate music lover x Big Love specially to Tony Levene & Stewart Dunn for the music sessions back at the cottage & the beans on toast ;) Big Love specially to Jon Barnes-Jones (Skinhead Jon) for his epic Mashed Potato sessions & being a lovely guy! Big Love specially to Jo Wallace for the considerations & fun & epic record breaking sessions! Big Love specially to Ashley Beedle for having an amazing ear & sharing the Love! Big Love specially to Eddie Piller for putting the Acid into Jazz & your amazing professionalism; Big Love specially to Simon Maynard for the very good times, late nights & difficult journeys home early in the morning :) x Big Love specially to Tom Burgess and, well, too much Love for everything you do man! Big Love specially to Paul Housden for being my fellow Jazz Juice deejay & friend x Big Love specially to Tracie Sullivan for the Itch Radio daze & also for being a dear friend x Big Love to Damian Herinckx for the friendship of music ; Big Love specially to Lolly for those Metronome sessions & your passion for music x Big Love specially to Sean Originalites Moriarty for being my brotha & your musical expertise! Big Love specially to Danny Rampling & Nicky Holloway for being Legends & cheeky ;) Big Love specially to the Urban Allstars (Dave, Loz, Erik & Neal) for the food & support & fun times x Big Love specially to Tim Larke for being so groovy! Big Love specially to Oscar for the education & passion; Big Love specially to Jenny Laws for your support & friendship x Big Love specially to DJ Format for that amazing Soup Session dude!!! Big Love specially to Paul Murphy for the inspiration & early days support! Big Love specially to Dr Bob Jones for your support & Love of the Soul Xx Big Love specially to Kitty for being so passionate about music & groovy & you Xx Big Love specially to Celine for your support in the early days & constant Love for my beautiful son Julien Xxx And if I have missed someone out personally please forgive me because there are just so many of you to thank. . . But rest assured I thank you too Xxx
Big Love finally to my brothers & sisters: Richard, Paul, Bernadette, Christina & Elizabeth Dawson, for everything. . . & a MASSIVE thank you to Lawrence & Stella Dawson (RIP) for instilling within me from the very beginning the passion for Music & Art which are the truest form of richness in this Life! Xxx
Big Love & credit specially to ALL the deejays (too many to mention) who have graced the decks of Radio Nova Lujon – sharing hours upon hours of quality sounds for those summer days & winter nights! You have no idea how special each & every one of you are & this Life would be a much darker place without you doing what you do so well!!! Xxx
Very Big Love specially to ALL the musicians & singers & song writers & producers :: much Respect for all of your passions & support & the amazing Live sessions you have given us celebrating the source Xxx
Much Big Love specially to ALL the listeners… words fail me x thank you so much for listening & your appreciation!!! x
Let's have a funking good party for the 10th Birthday next year… watch this space!
Big Love from me to you!
David Jazzy Dawson x"
Creator & Executive Producer
Music is Love