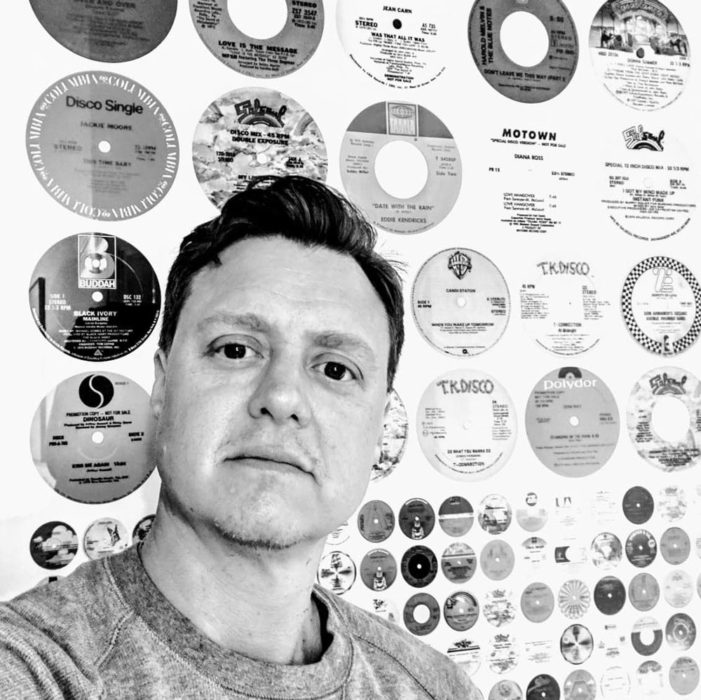 28.06.19 120 Minutes w/ Phil Lamb. Live from 2100HRS (UK) "Phil has been spinning choice cuts for 30 years. In that time he has played some of the most respected clubs, bars, festivals and parties – both in the UK and abroad.
Phil has always had a passion for mixing genres. His first soiree into djing was running college parties in 1990 playing indie dance, techno, electro and hip hop, that eventually became regular nights at Sunrooms and Saks.
At University in Brighton his passion for playing an eclectic mix continued to evolve and he soon made waves into the dance scene playing at some of the great clubs including the basement jazz rooms, the escape, the warehouse and the zap.
After uni Phil teamed up with Neil "Beard" Queen (The Periphery) to start a night at Saks – I Love What I'm Doing – an amazing monthly party that had no borders or boundaries. They'd play anything, old and new as long as it had "Da Phunk!". This also coincided with his job at an independent dance label – fused and bruised – which enabled them to bring a variety of guests from across the breaks and leftfield dance scene.
In the mid 90s Phil made the move to London and through his work in the music industry continued to build relationships with DJs, promoters and labels – enabling him to play some of the most well-known clubs and festivals on the alternative dance scene.
Since then Phil has had numerous residencies across London which allowed him to hone his sound around styles incorporating disco, Balearic, cosmic, italo, house, synth pop, boogie, Afro, new wave and anything else with 'that' particular vibe.
He continues to be involved with nights and parties on the local and national disco & Balearic scene."
120 MINUTES ON RADIO NOVA LUJON
PAUL HOUSDEN ON RADIO NOVA LUJON
CONTACT THE SHOW DIRECT (E-MAIL)