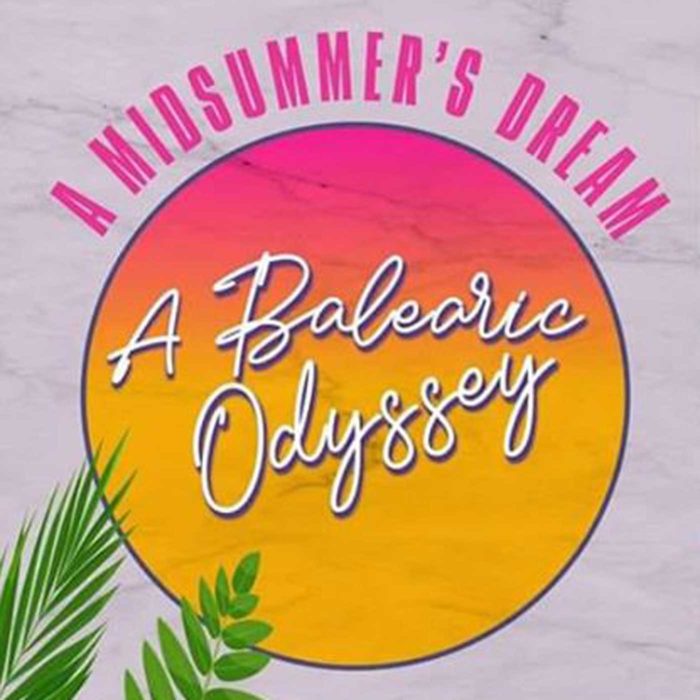 27.06.20 SOAB A Midsummer's Dream – A Balearic Odyssey #virtualparty #lockdownlive 1000-0200 BST
"Allow me to present to you a Sun Of A Beach special… Once upon a time, an airplane took a group of hedonistic explorers to the white island of Ibiza and from their experiences the origins of Balearic culture took hold here in the UK, leading to some of the greatest parties to ever take place.
For one very special day, we offer you a selection of Balearic adventures, all woven together with love by many of the greats of the age collaborating with SOAB favourites to bring you a 17 hour excursion to the sonic depths of the Med – and you are very welcome :)
We present to you exclusive sets from original pioneers Alex P, Terry Farley, Trevor Fung and the lovely Nancy Noise in the mix, alongside Sun Of A Beach regulars Tim Larke, Pauls Housden, Paul Goodfellow, Julian Perrin, Dj Fluff and Tony Levene; with specially selected chill-out sets from Café Del Mar's Phil Mison and Pete Gooding from Hostel Del Torre joining in. This will all be topped-off with a special two-hour 'Space Odyssey' from the boss of Bossa himself, captain Alex P to close our show with a spirited selection of classics from the terrace at its very best.
We have a sun-drenched day and balmy night ahead with a Balearic wonderland laid out for you in sound. See you at the Beach!" Chris Powell
DJ RUNNING ORDER (All times are estimated):
1000 Pete Gooding
1200 Paul Housden
1300 Tony Levene
1400 Phil Mison
1500 Fluff
1555 Tim Larke
1655 Chris Powell
1800 Julian Perrin
2000 Terry Farley
2100 Trevor Fung
2200 Nancy Noise
2300 Paul Goodfellow
0000 Alex P
0200 FINISH
#alldayer #staysafe #stayhome #staytuned #musicislove x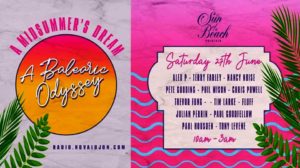 LISTEN BACK…