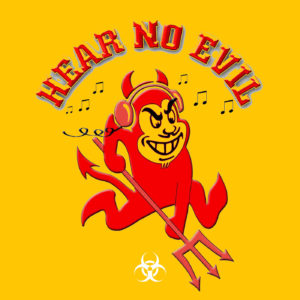 26.04.20 HNE Soulful Sunday Sessions #lockdownlive 1300- (BST). Regular bimonthly Sunday Sessions… "Hello self-isolators, we trust you're keeping safe and well! Join Ross and Scott live from the Hear no Evil towers for five hours of soulful goodness. Scott will be live from 1-4pm starting real soulful and building up to some Hear no Evil classics for the last hour. Then Ross takes over at 4pm, so the positive soulful vibes continue until at least 6pm. Please hit the share button and spread the love, and hit us up on Facebook for a shout and we may even take a few requests. Whatever you do, have a blessed day and stay safe!"
"Hear no Evil have been throwing underground parties since the very early 90's. Reds, SAK's, Jo Fridays and Club Art to name a few. HNE trio, Simon Jay, Scott & Ross Miller, share a love for all things soulful when it comes to house music.
There infamous club night saw them bring guests such as Paul 'trouble' Anderson, Dave Camacho, and Dj Disciple to their local town of Southend-on-Sea in Essex. For them when they wanted to go out and shake a leg it would be the Soundshaft hosted by Linden C, Troubles Loft, Garage City and Release the Pressure.
Though known mainly for their soulful US house sound expect to hear soul, disco and of course they'll be digging deep into the Hear no Evil vaults on their new bi-monthly show right here on Radio Nova Lujon!"