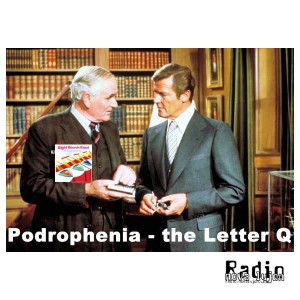 2100HRS (UK) regular monthly night with the Podrophenia guys Dave Collins & Ian Pile on Nova Lujon… Broadcasting Live from the Railway Hotel (closed session) from 9pm, NOT TO BE MISSED.
Mind your Ps and Qs…
That's 'P' for Podrophenia and 'Q' for the 17th edition of the Podrophonic Alphabet: Queen, Quintessence, Quicksilver Messenger Service and the Quantic Soul Orchestra – NONE of which feature on this month's playlist.
So who are the Qs getting a run out in the July Podrophenia? Tune in from 9pm (Southend time) at Radio Nova Lujon for the full reveal.
Where, we may even be joined by a special guest from 8 Rounds Rapid. And will be updating you on all the latest Where's Woodcock news
Join us at Radio Nova Lujon – live from 9. Or swing by the Facebook page and say hello…