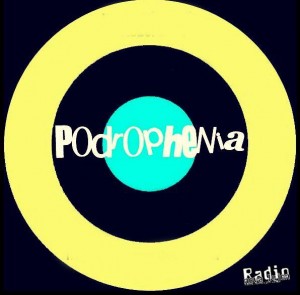 2100HRS (UK) regular monthly night with the Podrophenia guys Dave Collins & Ian Pile on Nova Lujon… Broadcasting Live from the Railway Hotel (closed session) from 9pm, NOT TO BE MISSED.
The April edition of Radio Podrophenia brings you the 16th instalment of our Podrophonic Alphabet – the letter P…
Phillious, peddlers, pants, peace, pursuits and pettiness are all on the playlist. As well as talk of print editions.
And, we welcome in an all new guest for the Podrophenia Sessions as Seasider Paul Hill steps aboard for live tunes and chat…
Join us at Radio Nova Lujon – live from 9. Or swing by the Facebook page and say hello…