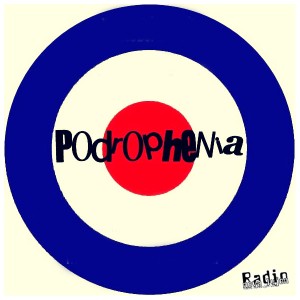 2100HRS (UK) A very special Soup Sessions tonight, being taken over by the Podrophenia guys Dave Collins & Ian Pile for their very first appearance on Nova Lujon… Broadcasting Live from the Railway Hotel (closed session) from 9pm, NOT TO BE MISSED.
"Wednesday night is Radio Podrophenia night – live via Radio Nova Lujon's Soup Sessions!!
After a heavily extended summer break, Piley and Mondo return for a one-off live Radio Podrophenia. Beaming and broadcasting their Podrophonic clatter around the interwaves via the medium of Radio Nova Lujon and David Jazzy Dawson's Wednesday night Soup Sessions
The theme for this pop-up Podrophenia is 'shopping' – so, expect the usual grab-bag of – vintage and modern hits, bits and obscurities. And possible run outs on the theme's that include: what have your ex-record outlets become. Shops on record sleeves..
If you're about from nine this Wednesday retune your listening ears below. If not, perhaps tell a pal to swing by and see what special offers Piley and Mondo have got in store…"