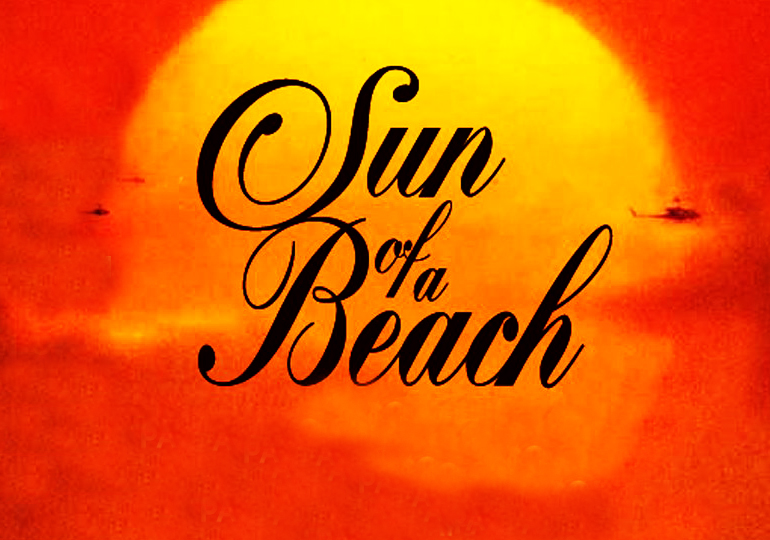 24.05.20 Sun Of A Beach 10th Birthday All-Dayer #lockdownlive 1000-0300 BST #lockdownlive "Please find yourself cordially invited to the Sun Of A Beach 10th Birthday radio show on Sunday May 24th. Sadly, we can't present the event as planned, so we've moved the beach online so you can take up as much sand you like and join us on a sonic odyssey :)
We present to you over fifteen hours of music, with each set an exclusive for us on our birthday, featuring the DJs who helped to make SOAB what it is from its beginning to right now, playing their best just for us in a series of special sets to celebrate our first decade in Discoland :) Your entertainment is as follows:
1000 JUNIOR T kicks off with a selection of sunshine Dub.
1100 PAUL HOUSDEN drops some Balearic Heaven til Noon.
1200 CURLY DAN of M.A.S. lights up an eclectic disco inferno.
1300 TRAVIS HENRY returns with a deep, soulful selection.
1400 JULIAN PERRIN drops some Hammock House music.
1500 SCOTT MILLER plays an uplifting set of soulful Garage.
1600 CLAREY-LOU returns with an epic set of deep Tech.
1700 PAUL GOODFELLOW SOAB resident takes up the Tech.
1800 RYAN BRIGGS lifts up into vocal House territory.
1900 GREG MAY brings up the beats as we head into the night.
2000 CHRIS POWELL plays a classic set from Ocean Beach.
2100 JON LUPTON takes up the tempo and lifts the roof off.
2200 ALEX P back with us for some birthday bangers.
2300 PAUL REID plays for us his first storming selection.
0000 OWEN CLARKE the legend plays his inimitable style.
0100 DEANO B brings us up with big House anthems.
0200 ANDY SKILZ ends our Birthday show with some bangers.
0300 finish.
Admission is free and everyone's a VIP :) Many thanks to all of you for making Sun Of A Beach what it is and we hope to have your company on our special Birthday show and see you at the Beach this Bank Holiday Sunday x" Chris Powell
#lockdownlive #virtualparty #staysafe #stayhome #staytuned #musicislove
REPLAY