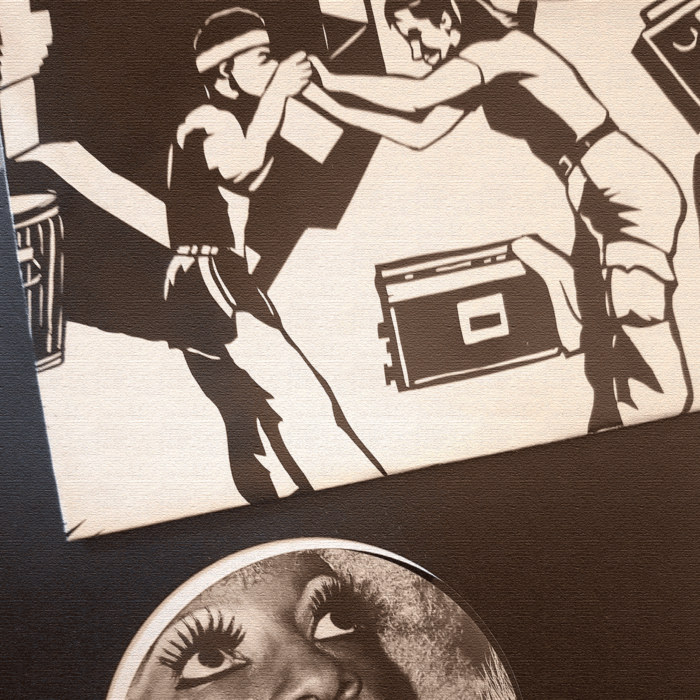 05.12.20 120 Minutes #live 1900-2100 GMT Paul Housden & Phil Lamb "Our last show of the year will be chock full of our favourite bits and pieces from the archives and a load of new stuff we've been buying. From Italian Boogie to Afro beat shufflers, from Cosmic Soul nuggets to Uptown Disco, 80s Synth Funk, Balearic niceness & beyond.
Well, what a year. lockdowns, viruses, tiers and rules & regulations that kept us music lovers away from our favourite gatherings, events and dancefloors. And so the live stream came into its own! Radio stations popped up to fill the gap and to supply the people with something else to focus on; a distraction from the banality of the dreaded lockdown wall climbing borefest.
Our usual monthly show kept on trucking as well as shoehorning in a few extra shows to fill the gaps in between. I'd like to personally thank all of those that contributed to, listened to and stuck with us this year. The only reason we do this is to give you something different to listen to and hopefully connect with people who like the same music as us, maybe even turn you on to some stuff you wouldn't have otherwise heard. Let's hope that the new vaccine will allow us to get out and play live to some of you in 2021. I'd like nothing more than to sway along to some music in a dark sweaty basement with my pals and make some new memories along the way.
A big thanks to David at Radio Nova Lujon for all of his effort and also to you, the radio-heads for listening.
Thanks for listening. Paul & Phil." #staysafe #staytuned #live #musicislove
120 MINUTES ON RADIO NOVA LUJON
PAUL HOUSDEN ON RADIO NOVA LUJON
CONTACT THE SHOW DIRECT (E-MAIL)