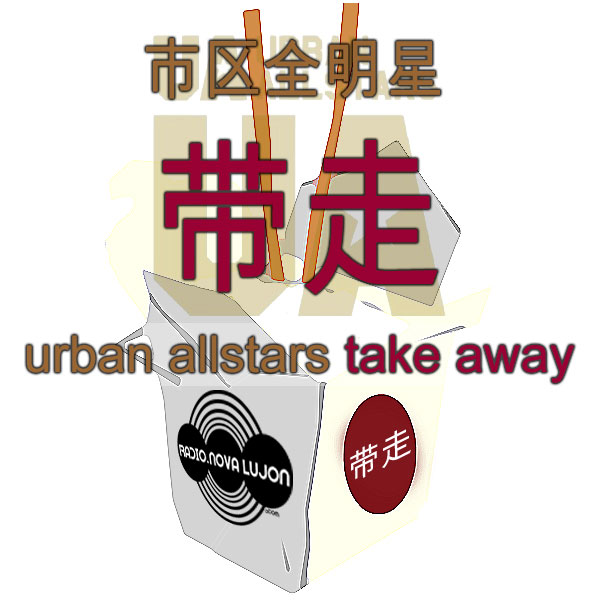 the Urban Allstars Take Away… the fab four with their collective vision of funky heaven with electronic-soul, beats & the hip-hop half hour and more… Live from 9pm-midnight (UK) the third Thursday of every month!
CONTACT THE SHOW DIRECT (E-MAIL)
EXPLORE: URBAN ALLSTARS ON RADIO NOVA LUJON
EXPLORE: URBAN ALLSTARS TAKE AWAY ON RADIO NOVA LUJON
URBAN ALLSTARS ON TWITTER
URBAN ALLSTARS ON FACEBOOK

SUBSCRIBE TO THE URBAN ALLSTARS TAKE AWAY REWIND FEED // ITUNES // RSS

Mixes are for promotional use only
All the rights of the manufacturer and the owner of the recorded work are reserved. Apart from private listening and individual consulting, all other usage of these works are forbidden. If you enjoy the music please support the artists and expand your record collection a little.
Download and Podcast Disclaimer
novalujon.com grants you a 7-day, non-exclusive licence to download this audio. You may not copy, reproduce, edit, adapt, alter, republish, post, broadcast, transmit, make available to the public, or otherwise use this audio in any way except for your own personal, non-commercial use. You may not download, or use this file for the purpose of promoting, advertising, endorsing or implying a connection with you (or any third party) and novalujon.com, its agents or employees. novalujon.com will not be liable for any loss or damage which you may suffer as a result of or connected with the download or use of this file.